TEACHING
About Joe
Hello! My name is Joseph Gaines (call me Joe!), and I'm a tenor and voice teacher originally from Houston, Texas -- I now make my home in beautiful Colorado. In addition to maintaining a very active performing career across the United States and abroad, I offer private voice lessons and coaching in the Denver area, as well as masterclasses at the high school and university level everywhere.
My education and training
I studied singing at the University of Houston Moores School of Music (where I received a Bachelor of Music in Vocal Performance) and the Felix Mendelssohn-Bartholdy Hochschule für Musik und Theater (College of Music and Drama) in Leipzig, Germany as a Rotary Foundation Ambassadorial Scholar. I then was an apprentice artist in the young artist programs of Central City Opera, Sarasota Opera, and Glimmerglass Opera. I've offered voice lessons and coachings off and on over the years, and have given masterclasses for both high schools and universities. I'm the son of two high school teachers, so I have a special respect for education and educators. I'm always learning myself, and I love everything that teaching singing teaches me about singing in return.
With over 20 years of professional performing experience as a soloist in opera and concert, I've appeared on stages everywhere from Germany to New York to Honolulu, including Opera Philadelphia, San Diego Opera, Utah Opera, Opera Colorado, Hawaii Opera Theatre, Central City Opera, Sarasota Opera, Glimmerglass Opera, Teatro Grattacielo, Indianapolis Opera, Opera Las Vegas, Resonance Works Pittsburgh, and others. I also worked as a cover (understudy) at the Metropolitan Opera in the 2013-14 season. In 2017, I created the role of Dan Leno in the world premiere of ELIZABETH CREE at Opera Philadelphia (pictured, right:)
I've also performed quite a bit as a soloist in recitals with fantastic pianist collaborators and in concerts with symphony orchestras, including The Saint Paul Chamber Orchestra, The Detroit Symphony Orchestra, The Charlotte Symphony, The Philadelphia Orchestra, Ars Lyrica Houston, The Washington Bach Consort, Apollo's Fire, Chatham Baroque, The Houston Bach Society, Amici Musicae Leipzig, and many other orchestras and period ensembles.
I've been singing since I was very little -- I've sung in more choirs of all kinds than I can count, and I grew up performing in plays and musicals in grade school and high school. I started college wanting to be a choir director, but I "caught the singing bug" and have been working in opera ever since.
I'm a musical omnivore -- I've done a lot of different kinds of singing, but am always wanting to do more! Like I said, I love to learn.
My teaching philosophy
There are few things more rewarding on a basic level than opening your heart and your mind in song. There are also few things more frightening and challenging -- when we sing, our bodies are our instruments. We make ourselves vulnerable in order to make our art -- that's why it's hard, and that's why, when it's good, human beings absolutely love other humans singing in live performance. No matter how talented, every singer (and I definitely include myself here!) periodically needs a "good pair of ears" to help us find our way. I am trained in a very straightforward "open-throat" Italian technique, one which streamlines your breathing while making the best use of your vocal mechanism -- all with minimal manipulation and maximal beauty and expression.
As a singer myself, every day I strive for a natural sound with ease of vocal production. Just like we can't consistently pretend to be somebody we're not, likewise we can't consistently pretend to sing like somebody we're not! Learning to sing is a lifelong endeavor -- I will work with you to find your best voice.
My expectations of you
Be on time! 5 minutes early is on time. Arriving at the time of your lesson is arriving late. Barring what I consider to be a bona fide emergency, no-shows will be charged for a full lesson.

Listening to recordings of yourself singing can sometimes be difficult, but we all learn by listening. All lessons should be audio recorded -- and then you should listen to the recordings! I can help with that, but even using an app on your phone will usually suffice for our purposes. You'll be amazed at what you can learn and correct when you hear yourself more as someone else does.

Do the work you need to do between lessons! We all lead busy lives, but we also make time for things that are important to us. Make time to practice, even if it's only for a few minutes each day.

Failure is a prerequisite for learning. Failure in singing is not only OK, it's expected -- trust me, I speak from experience! Learning to sing is a journey, not a destination. However, our jobs as singers is to then take each mistake, each failure, and learn from it. That is the only way your singing will improve.

Most students do best without friends or family watching in the room; normally, I discourage bringing friends or family to a lesson. We're more likely to take risks if we feel like we're in a safe space to do so. However, if the student is a minor, parents or guardians are absolutely welcome to be present and observe.

Illness and accidents do happen. But please notify me at least 24 hours in advance of a cancellation. Lessons cancelled after that time can be rescheduled, but will not be refunded.

Bring your "A game" every single time! I promise to do the same.
My promises to you
I will work with you wherever you're at -- whether you're a professional colleague, or you sing in a choir, or you're getting ready for a school show, or you just want to sound better singing along with the radio, I'll give you my best!

There are no stupid questions when it comes to singing -- you should always ask! If I don't know something, I will always tell you. We'll then work to find the answers together.

Not every voice teacher is right for every student. If after a lesson or two it seems like we might not be a good fit, no harm, no foul -- I'll even try to help you find someone else who works better for you! I want you to meet your goals in singing, regardless of who ends up best helping you do that.
Fun facts
I'm addicted to hiking and sunshine and mountains (that's why I love Colorado so much!) I'm also an avid runner and love to explore cities on foot.

I'm a professional photographer, too -- please visit Supernal Geography to learn more! (And yes, I do head shots and portrait photography!)

Hablo un poco Español conversacional, und ich spreche auch fliessend Deutsch.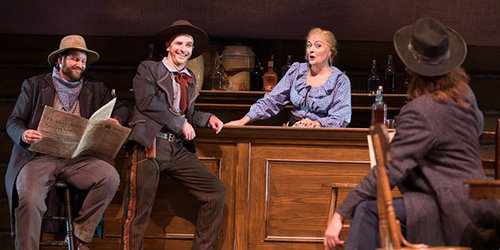 Want to say howdy?
Please use the form below to contact me:
For rates and availability
-- or for any other questions --
please complete this form, or shoot me an e-mail at joseph@josephgaines.com.
I teach out of my home (I live about a 15-minute drive from downtown Denver), sometimes out of other locations in the Denver metro, or for an additional fee,
I can come to you.
Payment is due at the time of the lesson. I accept checks, credit cards, cash,
or Venmo.
I promise I'll reply as soon as I can,
and thank you!